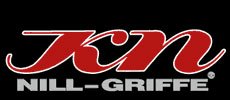 Dominion Hobby is proud to be a Factory-authorized U.S. Dealer for Nill Grips

---
Since Karl Nill founded the company in 1969, Nill Grips have been recognized by competitive shooters, hunters, and makers of fine hand guns as some of the finest money can buy. All of their products are manufactured in Germany using sophisticated CAD/CAM technology for the highest quality standards possible. Innovation – attention to detail – ergonomic design; these are the three pillars that have established their worldwide legendary reputation. Their grips will not only improve feel and performance, but will also greatly enhance the appearance of your prized firearms.
---

Ordering grips:
Unless otherwise noted, the pictures of grips on this site are stock photos meant to show the finish, shape, and features. Natural wood products will vary, so the shade and grain of the grips you receive may be different from the pictures shown.  If you have a preference (eg, light vs dark), let us know when you place your order and we'll do our best to accommodate from our current inventory. Note that we do not send out individual photos.

All of the grips we stock are made from select walnut, are Nill's "standard" size, and are ambidextrous; any exceptions will be noted in the description. Certain grips may also be available in S, M, XL, and/or XXL, and can be special-ordered. To help assure the best fit, refer to Nill's Sizing Guide at http://www.nill-grips.com/Grip_Size_EN_88.html.


Special orders:
Nill produces hundreds of different grips for a variety of revolvers, pistols, and rifles and we can only stock a small portion of what they offer. However, as a factory-authorized dealer, we receive shipments from Germany monthly and will be happy to special order any of their grips for you… and our 5% discount still applies for pre-paid special orders. Use the Contact Form to tell us the grip model you're interested in. To see all the grips available, please visit Nill's website at http://us.nill-shop.com/. (At the top of their page, click on "Grip configurator" to select pistol or revolver, the manufacturer, and the model, to see the various styles they offer.)

What is Rhomlas?
Rhomlas® is Nill's proprietary grip texturing, developed for optimal feel and control. It provides a finer, more consistent texture than a "stippled" surface; see the photo below:

Rhomlas® surface on left / Stippled surface on right